Branch loan app is a popular app offering loans to Branch customers in Kenya, Mexico, Nigeria and Tanzania. Their loans are targeted to people who have no credit history or and very little savings. In Kenya, one can get a Branch loan of up to Ksh 70,000 sent directly on to their mobile phone.
WHAT DO YOU NEED TO APPLY FOR A BRANCH LOAN
Applying for a Branch loan is pretty simply, all you need is your phone number or Facebook account, National ID and Mpesa account. Branch will request for permission to access the data on your phone in order build a file for you and determine your eligibility.
HOW TO APPLY BRANCH LOAN
Conventionally getting a loan through a bank one had to visit the bank more than once, fill out paper work and wait at the mercies of the banker's decision, luckily getting a Branch loan you simply apply through the Branch app and within 24 hours you will get accepted.
Note: Before you apply for a branch loan it's important to note that in Kenya, Branch only support Safaricom network. They hope to expand the network support in the near future.
To apply for a Branch loan, using the Branch app simply click on "My Loan", and choose your repayment terms and amount you would like to borrow, then click "Request This Loan", now confirm your phone number and click "Apply".
Branch makes the loan decision quite fast, by using data on your phone which consist of your phone details and SMS. If you have borrowed a loan before from Branch, your repayment history will also be used to build your customised credit score, which determines the loan offers you receive. Repaying your Branch loan on time increases the loan amount that you can borrow on your next loan application.
To maintain a high level of data integrity, once you have applied for your Branch loan using the entered data, you will not be able to change the information that was used at the initial registration process after a successful loan application.
You are also not allowed to delete your Branch account once you have applied and still have an unpaid loan. To delete your Branch loan account, you have to ensure you have paid your loan in full then write to Branch using the chat feature on the Branch loan app.
HOW LONG DOES IT TAKE TO GET YOUR LOAN DECISION
Branch loan decisions are made pretty fast, within 24 hours you will be able to know if your loan is guaranteed. Usually Branch process loans in less than 3 hours and hope to reduce that to a few minutes.
HOW TO APPLY BRANCH LOAN THROUGH SMS
Applying for a Branch loan through SMS is not possible, or we are not yet aware that one can do this. If you have tried or know how to apply Branch loan through SMS, please share the steps and let us know if you were successful.
What we know, for you to apply for the loan you need a smart phone that is able to download the Branch loan app. This can be done by going to Google Play and searching for "Branch International"
All the options that you need to operate and service your Branch loan including contacting Branch when in need of support can all be found within the Branch loan app.
HOW TO PAY BRANCH LOAN WITH MPESA
How to pay Branch loan with Mpesa is quite straight forward, to make payment follow the steps below:
1. Go to your MPesa menu in either your Safaricom menu or Sim Toolkit on your phone
2. Select Lipa na MPESA
3. Choose the Paybill option
4. Enter the Branch loan Paybill number 998608
5. For account number, enter your MPesa number on which you received your Branch loan
6. Enter your repayment amount
7. Enter your M-PESA pin
8. Confirm that all details are correct and press 'OK'.
BRANCH LOAN PAYBILL 998608
The Branch loan app paybill number is 998608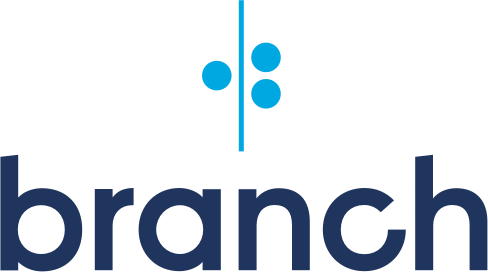 BRANCH LOAN CONTACTS
If you need help or more information in regards to the Branch loan app, either on how to apply or pay for your loan, you can reach Branch by sending an email to [email protected]. Branch loan does not offer customer support by phone number or in person.
Branch loan contacts are only done by sending a message via the Branch app or email any time, and they will help you resolve whatever issue you may have.
I hope this has been informative in assisting you make the right decision should you be thinking of getting a Branch loan.
Check out the other Top 10 Loan Apps in Kenya, KCB Mpesa Loan, Saida Loan, MShwari, Timiza Loan, okolea Loan, Okash Loan, Tala Loan.