Barclays loans Timiza now available instantly via mobile phone in Kenya.
Barclays Bank of Kenya (BBK) on Friday launched a virtual banking product that will enable customers' access Barclays loans Timiza and allow payment of utility bills using their mobile phones.
The virtual product called 'Timiza' will operate as a mobile virtual account giving both its customers and non-customers an opportunity to borrow 30-days loans at an interest rate of 6.17 per cent.
BBK Managing Director Jeremy Awori said "All studies show that more people want to do their banking on phone. We want to be as relevant as possible to the needs of customers and this is demonstrated in this digital product that offers flexibility to customers,"
Mr Awori additional said that branch transactions could reduce to as low as 10 per cent from the current 35 per cent of entire transactions as more customers seek faster, efficient and consistent digital products.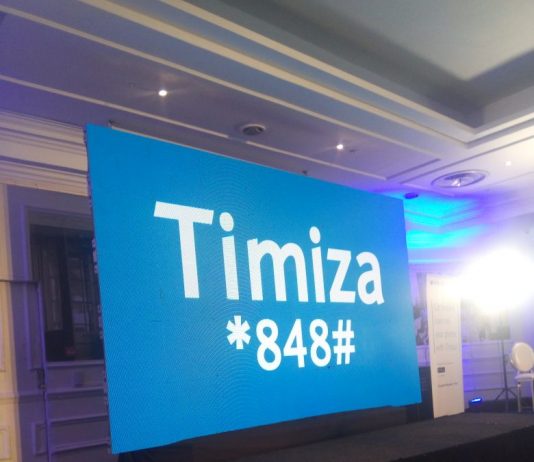 Customers will access instant Barclays Timiza loans of up to Sh150,000 depending on their individual credit score even as Awori hinted at increasing this as uptake rises. The entry of Barclays into this space heats up competition for Commercial Bank of Africa's Mshwari product.
Partnering with Safaricom opens up Barclays loans Timiza to over 29 million registered users of Safaricom line to boost revenue for Barclays bank while offering digital solution to customers.
"About 50 to 60 per cent of people across age groups prefer to do their transactions on their phone or a combination as social pressures make it hard for people to visit branches," said Awori.
Through Barclays loans Timiza, it will also be possible to deposit funds from Mpesa to your Barclays Timiza loans account, pay utility bills, send and receive money directly to other Timiza users and also purchase airtime. The app also comes embedded with a taxi hailing option in partnership with LittleCab.
Check out these other Top 10 Loan Apps in Kenya, KCB Mpesa Loan, Saida Loan, MShwari, Branch Loan, okolea Loan, Okash Loan, Tala Loan.